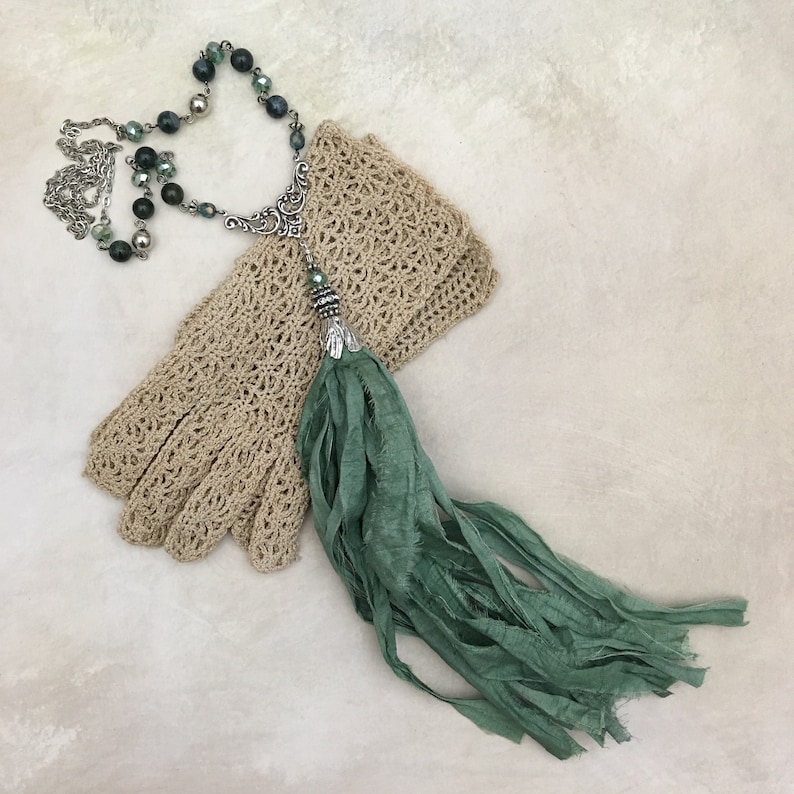 Sari Silk Tassel Necklace
To see more details and to purchase, click the image above.
Features
:
Sari silk
Necklace is 29 Inches
Tassel height: 9 1/2 Inches
This long sari silk tassel necklace features a lovely silverplate filigree connector, moss agate round beads, faceted firepolished Czech glass beads, silverplate beads and spacers, a multi-sparkly bead, and a silverplate wire wrap.
Read more / Purchase
:
Click the image above to see if item is still available or to place a custom request.
Visit GypsyInMyBlood.Etsy.com to see all my jewelry!
*~.~*~.~*~.~*~.~*~.~*~.~*~.~*~.~*~.~*~.~*~.~*~.~*~.~*~.~*~.~*~.~*~.~*
All my jewelry is for adults and children over age 14.
*~.~*~.~*~.~*~.~*~.~*~.~*~.~*~.~*~.~*~.~*~.~*~.~*~.~*~.~*~.~*~.~*~.~*