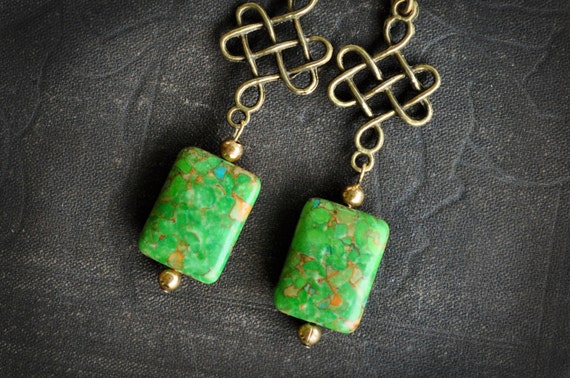 Elegant brass Chinese knots and green aqua terra jasper beads give these earrings an eastern flair.
Aqua terra jasper is not a true jasper, it is a man-made product. That said, this particular green aqua terra jasper is quite lovely, and I haven't been able to find any more like it to replace my small supply. So if you like them, "get 'em while you can!"
Click the image above to see if these are still available for purchase or to place a custom request.
Visit GypsyInMyBlood.Etsy.com to see all my jewelry!