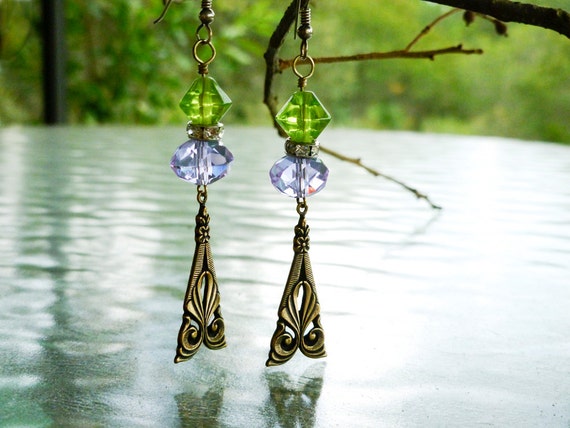 Dangle earrings with violet and green glass beads above a long triangle by Trinity Brass Co.
These earrings are a bit casual, a bit fancy. There's even a bit of sparkle in the rhinestone spacer between the beads!
Click the image above to see if these are still available for purchase or to place a custom request.
Visit GypsyInMyBlood.Etsy.com to see all my jewelry!