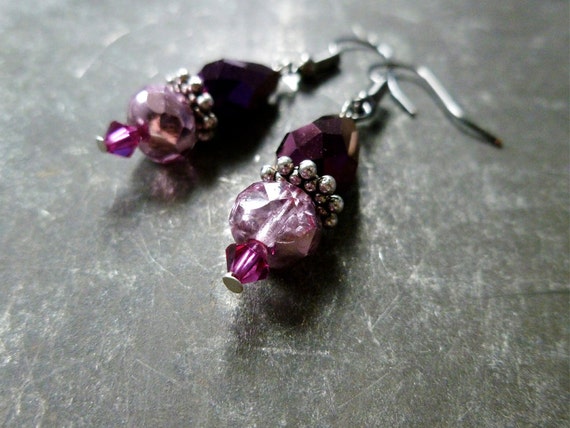 These are so lovely I made a pair for myself, and I love to wear them! They have a touch of boho glam that really suits me.
If you love purple and pink, things that sparkle, and earrings that are delicate yet make a strong statement, grab yourself a pair!
Click the image above to see if these are still available for purchase or to place a custom request.
Visit GypsyInMyBlood.Etsy.com to see all my jewelry!