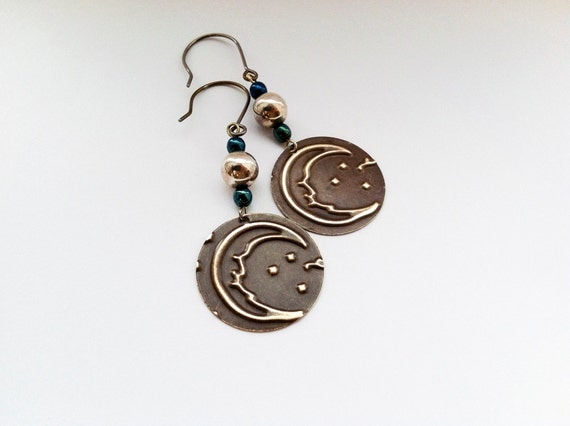 Lovely! Charming! Whimsical!
These earrings feature an embossed brass crescent moon and stars dangling below a silverplate bead and small blue glass beads.
They're sweet and sophisticated, lightweight and breezy, earthy, heavenly, and delightful! If you need more adjectives, just ask! :)
Click the image above to see if these are still available for purchase or to place a custom request.
Visit GypsyInMyBlood.Etsy.com to see all my jewelry!