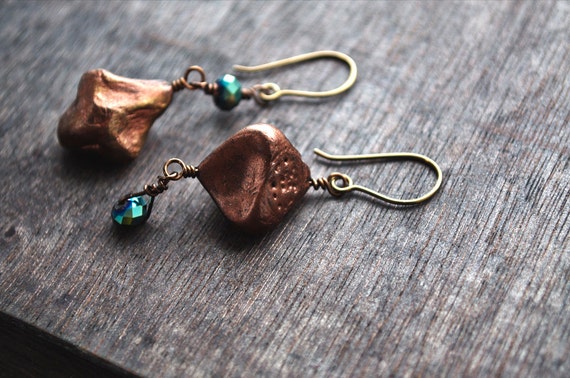 Resin clay and glass artwear for your ears.
To see more details and to purchase, click the image above.
Features
:
Unique beads are hand painted resin clay (Apoxie Sculpt);
Sparkly faceted blue-green bead;
Mismatched whimsical style.
About Resin Clay
:
Apoxie Sculpt, the brand I use, is a two-part air-dry resin clay. It is super hard when cured. Before its adoption into the jewelry-making world epoxy clay was created for automotive and plumbing repairs. It is, for all practical purposes, unbreakable! Apoxie Sculpt is formulated for sculpting and jewelry; I use black.
How to Purchase
:
Click the image above to see if item is still available or to place a custom request.
Visit GypsyInMyBlood.Etsy.com to see all my jewelry!
*~.~*~.~*~.~*~.~*~.~*~.~*~.~*~.~*~.~*~.~*~.~*~.~*~.~*~.~*~.~*~.~*~.~*
All my jewelry is for adults and children over age 14.
*~.~*~.~*~.~*~.~*~.~*~.~*~.~*~.~*~.~*~.~*~.~*~.~*~.~*~.~*~.~*~.~*~.~*