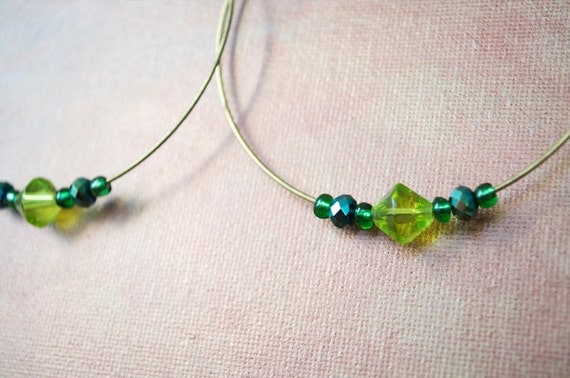 Boho chic large hoop earrings for gypsies and bohemian lovers.
To see more details and to purchase, click the image above.
Features
:
Big, yet lightweight;
Simple elegance;
Lovely greens.
I can make these with different colors of beads, if you prefer. Just let me know what you'd like and I'll do my best to make you over-the-moon happy!
How to Purchase
:
Click the image above to see if item is still available or to place a custom request.
Visit GypsyInMyBlood.Etsy.com to see all my jewelry!
*~.~*~.~*~.~*~.~*~.~*~.~*~.~*~.~*~.~*~.~*~.~*~.~*~.~*~.~*~.~*~.~*~.~*
All my jewelry is for adults and children over age 14.
*~.~*~.~*~.~*~.~*~.~*~.~*~.~*~.~*~.~*~.~*~.~*~.~*~.~*~.~*~.~*~.~*~.~*